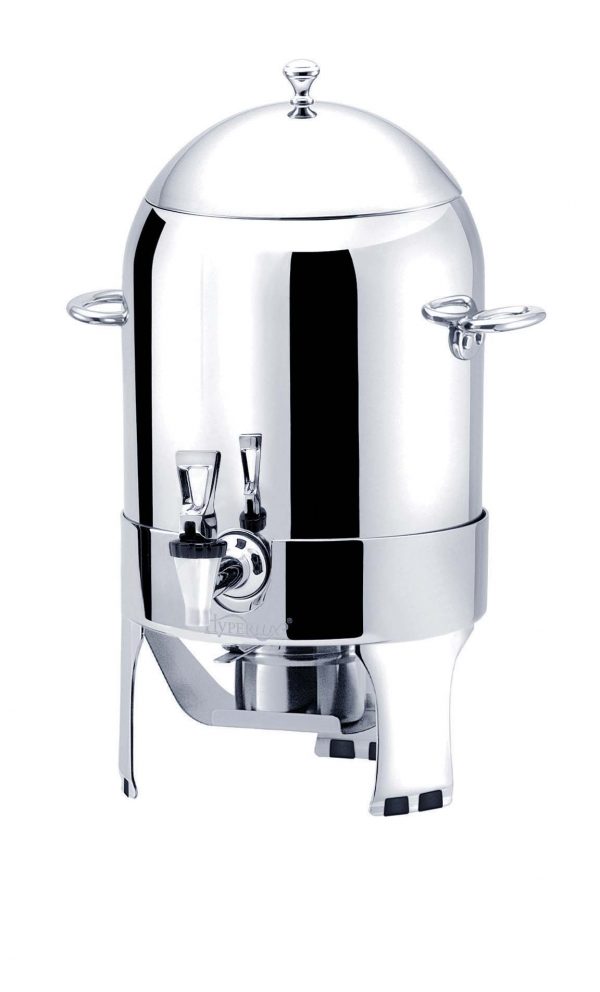 COFFEE URN – CONTEMPORARY (Note: Please specify order code for correct sizes/product when placing order)
FEATURES
• Heavy gauge 18/10 corrosion resistant Stainless Steel • Polished mirror finish • Unit comes complete with Stainless Steel insert, water pan and holder for Global Chafing Fuel • Completely detachable faucet • Available with 'Contemporary' modern leg design in Stainless Steel finish or • 'Classic' timeless leg design with chrome plated finish • Two way heating, fuel or heating element • Features all stainless faucet, which is NSF listed and Lead Cadmium free.
ORDER CODES:
CUI0006 A COFFEE URN INFINITI CONTEMPORARY – 6Lt
CUI1006 B COFFEE URN INFINITI CLASSIC – 6Lt
HEI0001 HEATING ELEMENT ROUND – 80W
Use the Infiniti electric heating element which can easily be fitted to each coffee urn as an alternative to Global Chafing Fuel
Note: Coffee must first be brewed at normal temperature of 92˚C then poured into coffee urn for buffet serving – to maintain serving temperature apply heat source immediately. For best results, preheat urn.