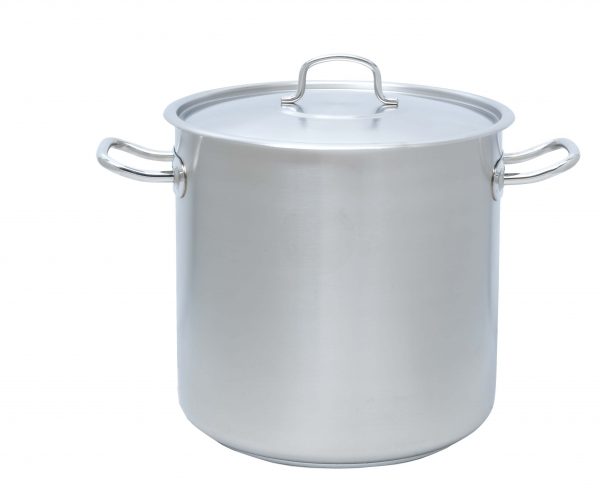 STOCK POTS WITH LIDS (Note: Please specify order code for correct sizes when placing order)
WHEN USING INFINITI COOKWARE, YOU CAN BE SURE THAT YOU'RE USING COOKWARE OF THE HIGHEST PROFESSIONAL QUALITY WITH A 5 YEAR GUARANTEE.
• If your budget allows always use stainless steel • 18/10 Stainless steel in 2mm thickness, satin finished • Anatomical heat resistant and stainless steel handles • Lids recessed for perfect fit • Drip proof edge • For use on any heat source • Thermodiffusing sandwich base: Stainless steel / Aluminium / Stainless steel
Best quality stainless steel for commercial and industrial use. Long lasting and durable.
ORDER CODES:
DESCRIPTION OF MEASUREMENTS – DIAMETER x HEIGHT
PSS1016 • POT S/STEEL – STOCK – 16Lt (280 x 280mm)
PSS1032 • POT S/STEEL – STOCK – 32Lt (350 x 350mm)
PSS1050 • POT S/STEEL – STOCK – 50Lt (400 x 400mm)